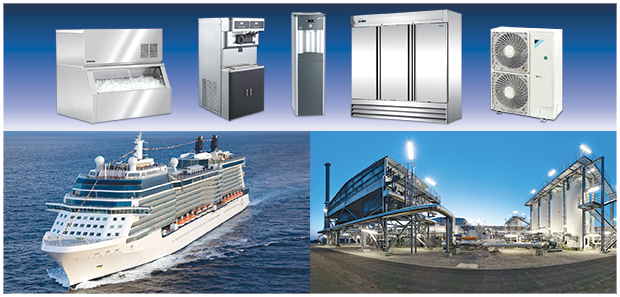 For more than 15 years the IREFSYS activates in the Industrial and Commercial Refrigeration of all sizes as well as in shipping. Our experience has established us as one of the best companies in the evolving field of refrigeration applications.
The services we provide are site survey, Design, Fabrication, Construction and Installation of refrigeration equipment and marketing professional refrigeration and air conditioning equipment.
IREFSYS is your best choice because it has:
Long experience.
Modern equipment.
24/7 Technical support.